TaiG Releases 8.1.1 Jailbreak, New Jailbreak 8.1.1 Tutorial For All Devices!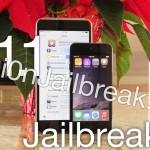 TaiG Issues 8.1.1 Jailbreak, It's Now Possible to Jailbreak 8.1.1 Untethered: Tutorial for All Devices - Well, this is a first. Earlier this morning, an all-new jailbreak 8.1.1 solution was released by the TaiG team (the same group of developers that initially, and briefly, funded the evad3rs last year when creating evasi0n7, before said funding was pulled due to community uproar). The brand new tool from TaiG, dubbed TaiGJBreak for iOS 8 is capable of delivering a seemingly bug-free Untethered jailbreak for 8.1.1 and all iPhone, iPad and iPod touch models. Although it's interesting, and rather odd, that TaiG opted to release a utility while Apple was still signing 8.1, allowing iDevice owners to easily downgrade from 8.1.1 with intent to execute a jailbreak on 8.1, this is an absolutely incredible time for jailbreakers the world over. In what looks like a heated rivalry between TaiG and Pangu, two Chinese groups both funded by third-party companies with other monetary interests in jailbreaking (specifically non-App Store app distribution in China), it seems as though we'll start seeing new jailbreak tools in rapid fire succession as the teams race against one another. Like Pangu 1.1.1 for iOS 8 through 8.1, TaiG comes bundled with Cydia (the graphical user interface we've all come to know and love over the years for distributing third-party tweaks and modifications). Jailbreaking on 8.1.1 with either the iPhone 6 Plus, iPhone 6, iPhone 5s, iPhone 5c, iPhone 5, iPhone 4S, the latest iPad Air 2 and iPad mini 3, iPad mini 2, the original iPad Air and iPad mini, iPad 4, iPad 2 or the 5th generation iPod touch is surprisingly fast and stable. Continue reading past the quick break for complete and thorough instructions on how to jailbreak the aforementioned iDevices running 8.1 fully UnTethered!
How To Jailbreak 8.1.1 Untethered TaiG On iPhone 6 Plus, 6, 5S, 4S, iPod 5 And All iPads

As stated above, this guide will assist you in the (basically) one-click jailbreak iOS 8.x and 8.1.1 process, which also installs Cydia and allows for easy tweak acquisition.
The all-new TaiG 8.1.1 jailbreak utility supports a wide array of devices: every iPhone, iPod and iPad model that's cable of upgrading to iOS 8 through 8.1.1, including the following:
iPhone 6 Plus and iPhone 6 - the new A8X iPhones
All iPhone 5x models, being iPhone 5s, 5c and 5
The older A5 iPhone 4S
Apple's A8X tri-core iPad Air 2 and the original iPad Air
All iPad Mini models, including the Mini 3, 2 and 1
The older full-sized iPad 4, iPad 3 and iPad 2
iPod touch 5th generation
Jailbreak iOS 8.1.1 Requirements: All iPhone, iPod Touch And iPad Models
Note: Updated on January 19th, 2015, this section is also applicable to the iOS 8.1.2 Untethered TaiG and PPghost jailbreak utilities.
Prior to delving into this Untethered iOS 8.1.1 jailbreak tutorial, ensure that you meet the following TaiG jailbreak requirements to ensure the success of your upcoming Untethered jailbreak on Apple's new 8.1.1 firmware.
Any of the above iDevices running iOS 8 through 8.1.1 that weren't updated via Apple's OTA (over-the-air) update option in the Settings app. If you happened to perform an over-the-air update, follow the steps below. Also, confirm that your device does not have a passcode or the Find my iPhone option enabled, both of which can cause complications - it's very important that you disable them.
A Windows-based PC - while Mac OS X isn't officially supported by TaiG, devices running 8.1 can follow our Pangu for OS X guide to successfully jailbreak.
The latest iteration of iTunes, as well as the brand new Windows-based TaiG jailbreak iOS 8.1.1 tool, both of which can be found, and downloaded, from the download section below.
Important Jailbreak Prerequisites For 8.1.1 And TaiG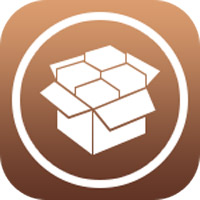 Now, as alluded to in the first point in the above requirements list, if you updated your device to 8.1.1 through Apple's OTA update capability and you want to ensure that you don't encounter issues, and/or if you wish to err on the side of caution, follow the below procedure prior to jailbreaking to ensure the guaranteed success of your jailbreak.
1. Plug your iPhone, iPad or iPod touch into your computer via a standard USB cable and initiate a total backup inside of iTunes.
2. Restore to a clean build of iOS 8 by clicking the option to "Restore".
3. Jailbreak your device on 8.1.1 by following this guide and, once you're successfully jailbroken with Cydia, restore from the backup you created when adhering to the first step.
Finally, without further ado, you can proceed with the final set of steps outlined below to jailbreak iOS 8.1.1 completely Untethered on your iPhone, iPod touch or iPad!
iOS 8.1.1 Jailbreak Tutorial Utilizing TaiGJBreak
Step 1. In addition to downloading TaiGJBreak for iOS 8, you'll need to obtain the latest version of iTunes. To ensure you obtain genuine copies of both use the links below in our download section.
Step 2. After having downloaded TaiG to jailbreak 8.1.1, plug your iPad, iPhone or iPod into your Windows PC using either Apple's standard Lightning USB cable for newer devices (like the iPhone 6 Plus and iPad Air 2) or 30-pin connector for the older iPad models and the iPhone 4s.
Step 3. Swipe up on your device to summon Control Center, toggle Airplane mode and uncheck the second option at the bottom of the foreign TaiG interface (reference the above video for a detailed visual).
Step 4. Click the green button at the bottom of the TaiG utility to continue and proceed onward with the jailbreak iOS 8.1.1 process.
Step 5. Leave your iPhone, iPad or iPod touch connected to your computer, refrain from interacting with it, and once it reboots, you'll be greeted with the very welcome sight that is Cydia in what was previously a blank space on your device's springboard! However, prior to launching Cydia, toggle off Airplane mode, tap into Cydia and let it reorganize your device's filesystem - once complete, it will automatically respring.
Congratulations, after having followed five simple and easy-to-understand steps, you've successfully jailbroken your iPod touch, iPhone or iPad running iOS 8.1.1!
If you find yourself confused post-jailbreak, we advise watching iCrackUriDevice's recent Top free Cydia tweaks for iOS 8 video for 8 incredible tweaks - stay tuned for coverage on other useful and interesting Cydia packages.
Jailbreak iOS 8.1.1 TaiG Download The TaiGJBreak Utility
Finally, as one concluding note, for those of you interested in earning paid iOS 8.1.1 App Store apps, gift cards and electronic devices for free, we recommend downloading FreeAppLife inside Safari on your iOS-based device, regardless of whether it's jailbroken.
Thank your reading, and following, our detailed Untethered Jailbreak 8.1.1 tutorial - keep your browsers locked to Evasi0n Jailbreak for subsequent jailbreak guides.
Don't forget to subscribe to our Jailbreak Evasion 8.1.1  TaiG news feed, like us on Facebook, follow us on Twitter and add us on   to be hastily notified when we publish new articles pertaining to iOS 8.1.1, new installments of Apple's latest iOS 8 firmware, as well as future updates to both the Pangu and TaiG utilities.
Archives :