Jailbreak iOS 9.0.2 Untethered Pangu Tutorial for All iDevices [Mac Or Win]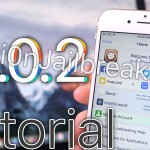 How to Jailbreak iOS 9.0.2 Untethered Pangu 9 1.2.0 iPhone 6S Plus, 6S, 6, iPad Air 2, Mini 4 Tutorial on Mac OS X or Windows - Wow, today couldn't be any more exciting for jailbreak enthusiasts the globe over, Pangu unexpectedly released a new jailbreak iOS 9.0.2 utility late last night that's capable of delivering the first iOS 9 jailbreak on all devices! In spite of iOS 9's increased security measures, dubbed "rootless" internally, Pangu was able to release a jailbreak for 9.0.2 faster than they did last year for iOS 8. Thankfully, we can now jailbreak 9.0.2 on the iPhone 6S, iPhone 6S Plus, iPhone 6, iPhone 6 Plus, 5s, 5c, iPhone 5, 4s, iPad Air 2, iPad mini 4, iPod Touch 6th generation, 5th gen and all other iOS 9-based iPad models! Beyond all the features implemented in iOS 9, including better battery life and performance, a Siri and multitasking redesign, deep  Spotlight searches and proactive capabilities, iOS 9.0.2 includes support for Apple's latest hardware, namely the iPhone 6s. If you've been holding out on updating to iOS 9 or 9.0.2 until now, this is the perfect time to do so - continue reading for complete instructions on how to jailbreak 9.0.2 with Pangu!
Pangu Jailbreak iOS 9 - 9.0.2 All Devices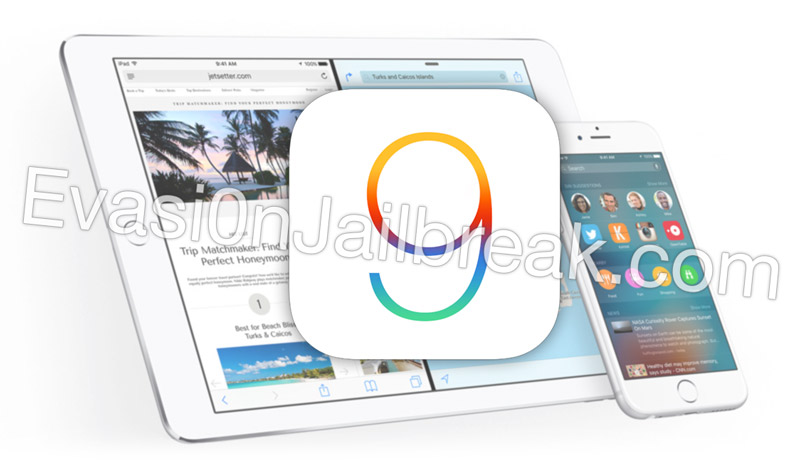 To reiterate, as previously stated, this tutorial will aid you in the slightly more complex (than last year's iOS 8 jailbreak tools) process of jailbreaking iOS 9.0.2 to obtain Cydia and, in turn, third-party iOS 9 tweaks.
iOS 9.0.2 Jailbreak Support: iPhone, iPad, iPod Touch
As expected the latest iteration of Pangu9 (version 1.2) iOS 9.0.2 jailbreak tool supports of the following iOS-powered devices able to update to 9.0, 9.0.1 and 9.0.2: and 9.0.2:
iPhone 6S and iPhone 6S Plus.
iPhone 6 and iPhone 6 Plus.
All iPhone 5x models (5s, 5c and 5).
iPad Air 2 and original Air.
iPod touch 5th and 6th generation.
Every iPad Mini iteration, being the mini 4, 3, 2 and 1.
All Full-size iPads (iPad 4, iPad 3 and iPad 2).
Before you proceed with the tutorial, it's critical that you meet the latest Pangu jailbreak requirements to guarantee the success of your upcoming iOS 9 jailbreak.
Pangu Jailbreak 9.0.2, How To Avoid ALL Issues
If your iDevice is running 9.0.2 or an earlier version of iOS 9 and was updated via Apple's default OTA (over-the-air) update feature found in the Settings app, you

must

complete the below section marked as 'Important Steps'.
Confirm that you have a Windows-based PC - as of now, Pangu only supports Windows. If you own a Mac on OS X, we advise creating a virtual machine, setting up Bootcamp, which is native to Mac, or borrowing a friend's Windows PC.
Important Steps: OTA iOS 9.0.x users are required to restore by first initiating a backup inside iTunes, restoring to iOS 9.0.2 (assuming 9.0.2 is the latest firmware - as of writing this article, it is. Don't update once 9.1 is released), proceeding with the jailbreak and, finally, you can restore from your iTunes backup to retrieve all personal data.
How to Jailbreak iOS 9.0.2 with Pangu
Without further ado, we can proceed with the final set of instructions to deliver the iOS 9.0.2 Untethered jailbreak for your iPhone, iPad or iPod!
Step 1. In addition to downloading Pangu9 1.2.0, you will also need to obtain iTunes 12.3 from the below download section to ensure that you obtain genuine copies of both pieces of software for iOS 9.0.2.
Step 2. Disable Find my iDevice (the 'iDevice' is dynamic based on whether you own an iPhone, iPad or iPod) inside of the iCloud segment of Settings, but stay signed in to iCloud. From there, proceed to disable 'Passcode Lock & Touch ID' features, as well as 'Auto Lock' (inside Settings > General).
Step 3. Before proceeding, enter Airplane mode on your device via iOS 9's Control Center, click the 'Continue' button inside Pangu's graphical user interface, followed by 'Already Backup' to proceed with the jailbreak process.
Step 4. When prompted, you'll be required to toggle on Airplane mode for a second time. After running through several stages, Pangu will then ask you to open the Pangu app on your iOS 9.0.2 device and allow permissions to Photos. Beyond Cydia, absolutely nothing will be installed on your device, this is just how Pangu was able to defeat iOS 9's security measures.
Congratulations and Happy Jailbreaking!
Following the final reboot of your iOS 9 device, you'll be greeted with an incredibly welcomed sight: Cydia! Simply launch the app and refer to the below note.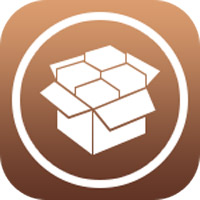 Important Note: When opening Cydia for the first time, allow the app to properly reorganize the Filesystem on iOS 9.0.2. While this stage is significantly faster than it ever was on iOS 8, if interrupted, it may force you into an iTunes restore.
Jailbreak iOS 9.0.2 on Mac OS X
For those of you who are running Mac OS X, you can utilize Pangu for Mac to jailbreak iOS 9.0.2 untethered. While the steps are virtually identical to the ones we provided above for Pangu on Windows, the above video will assist you in the jailbreak process.
Congratulations, after having followed a mere four simple and easy-to-understand steps, you've successfully achieved a jailbreak on iOS 9.0.2 for your iPhone, iPad or iPod touch running Apple's latest iOS 9 firmware!
Pangu v1.2.0 Jailbreak 9.0.2 Update

Update 2: As expected, the Pangu Team updated their tool to version 1.1.0 recently, which not only massively improves stability on PCs, but it also addresses minor reboot concerns for select 64-bit iDevice owners. Since then Pangu has also released version 1.2.0, which is available for download below. Moreover, Cydia 1.1.25 and Cydia 1.1.26 have both been issued to revert the initial application stashing method used by Cydia for iOS 9. For those of you who are already jailbroken, you needn't re-jailbreak - simply launch Cydia, navigate to the 'Changes' tab, install Pangu 9.0.x Untether v1.2, followed by Cydia 1.1.26. Ensure that you perform these installations one at a time to avoid potential issues.
Update 1: Today, on October 15th, Pangu released version 1.0.1 of their utility, which corrects issues with the executable not running properly on select PCs, eliminates the 0A error code, removes the Pangu app in all instances post jailbreak and improves the success rate of the tool. Furthermore, Pangu has also confirmed that the group is working on Pangu9 v1.0.1 for Mac OS X owners so they can jailbreak iOS 9 natively without the need for Windows (keep your browsers locked to Evasi0n Jailbreak for updates)!
Download Pangu9 1.2.0 to Jailbreak 9.0.2
Finally, if you're jailbroken on iOS 9 or not, those of you interested in earning paid App Store apps and Gift Cards for free should sign up for Free Apps Fast on iOS 9 inside Safari to earn incredible prizes (they're also giving away an iPhone 6s)!
Thank you for reading, and following, our latest in-depth jailbreak tutorial for both Apple's latest firmware and Pangu. As always, we appreciate your continued support here at Evasi0n Jailbreak, it's what keeps us motivated (don't forget to share this guide)! Keep your browsers locked to Evasi0n Jailbreak for complete coverage on future iOS 9.0.2 jailbreaking coverage.
Don't forget to subscribe to our Jailbreak iOS 9.0.2 Evasion news feed, like us on Facebook, follow us on Twitter and add us on   to be instantaneously notified when we publish future articles pertaining to iOS 9 and 9.0.2, the forthcoming iOS 9.1 firmware, and all new updates to the Pangu9 jailbreak utility.
Archives :