Jailbreak iOS 8.4 Untethered TaiG 2.4.3 Tutorial all iDevices - Mac or PC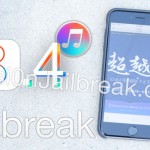 How to Jailbreak 8.4 iOS Untethered TaiG 2.4.3 iPhone 6 Plus, 6, 5s, iPad Air 2, Mini 3 Tutorial on Windows or Mac OS X - What an exciting day, following last week's TaiG iOS 8.3 jailbreak and today's release of both iOS 8.4 and Apple Music, TaiG updated their tool to jailbreak iOS 8.4! Thankfully, in Apple's haste to issue iOS 8.4 and rollout Apple Music, the company left the vulnerabilities exploited by TaiG fully unpatched. In other words, you can jailbreak 8.4 on the iPhone 6, iPhone 6 Plus, 5s, 5c, iPhone 5, 4s, iPad Air 2, iPad mini 3, iPod Touch 5 and all other iOS 8-based iPad models! Beyond being the first firmware to support Apple Music, iOS 8.4 revamps the default Music app, corrects several issues pertaining to said app and improves the iBooks app. If you've been holding off on updating to iOS 8.1.3 or higher until now, this is the perfect time to do so - for complete details on how to jailbreak 8.4 with TaiG, continue reading!
How to Jailbreak 8.4 iPhone 6 Plus, 5C, 4S, iPad Mini 3, iPod 5 and More

To confirm, as stated previously, this tutorial will assist you in the simple and one-click (save the require preparation) jailbreak iOS 8.4 to obtain Cydia and, of course, third-party iOS 8 tweaks.
iOS 8.4 Jailbreak Support
As usual, the new iteration of TaiG (version 2.3.0) iOS 8.4 jailbreak tool supports the following iOS devices capable of updating to iOS 8.4:
iPhone 6 and iPhone 6 Plus.
Every iPhone 5x model, being the iPhone 5s, 5c and 5.
Apple's older iPhone 4s.
The iPad Air, including the iPad Air 2.
5th generation iPod touch.
Every iPad Mini iteration, including the mini 3, 2 and 1.
All Full-size iPad models: the iPad 4, iPad 3 and iPad 2.
Prior to proceeding with this tutorial, it's of paramount importance that you meet the latest TaiG jailbreak requirements to solidify the success of your upcoming jailbreak endeavor.
Jailbreak TaiG 8.4: How to Avoid ALL Issues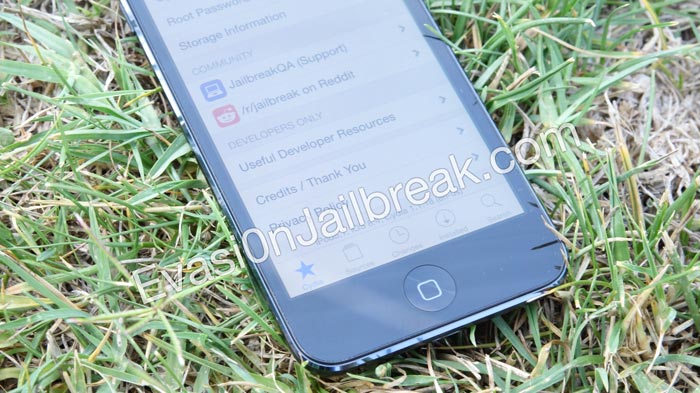 1. If your iOS device is running 8.4 and was updated via Apple's OTA (over-the-air) update feature inside the settings app, you must complete the below "Important Steps" segment.
Important Steps: OTA iOS 8.x users need to restore by backing up inside of iTunes, restoring to iOS 8.4 (provided 8.4 is the latest firmware, if an 8.4.x update is issued following the publication of this article, you must live with the complications OTA jailbreaks inevitably cause), restore from your backup and proceed with the jailbreak.
2. Confirm that you have a Windows-based PC or a Mac with OS X, which is now Officially supported by TaiG (see the below Mac OS X iOS 8.4 jailbreak TaiG video), but if you encounter issues on OS X, we advise creating a virtual machine, setting up Windows in Bootcamp or borrowing a Windows PC.
iTunes Downgrade Steps: If TaiG encounters issues jailbreaking 8.4 on your device, you may be required to downgrade iTunes to 12.0.1 (though this should be a moot point). To accomplish such a feat, simply open Control Panel and uninstall everything from Apple Inc., being iTunes, Bonjour, Apple Application Support, Apple Mobile Device Support and Apple Software Update. Next, navigate to your local disk (c:) > users > your name > Music and rename the iTunes library. Finally, reboot your PC and install iTunes 12.0.1 from the below downloads.
Jailbreak iOS 8.4 with TaiG 2.4.3 [Video Steps]

Finally, with out any additional delay, you can now continue with the final set of instructions to jailbreak iOS 8.4 untethered on your iPhone, iPod or iPad!
Step 1. Beyond downloading TaiG 2.4.3, you may also need to obtain iTunes 12.0.1 from the below download section if you encounter problems.
Step 2. Disable Find my Device inside of the iCloud portion of the Settings app (the name is dynamic depending on your device, it will either be dubbed Find my iPhone, Find my iPad or Find my iPod), Auto lock and Passcode lock "& Touch ID" features on your iOS 8.4-powered device.
Step 3.  Uncheck the "3K Assistant" box toward the bottom of TaiG's interface to prohibit the installation of the third-party Chinese software distribution platform. Aside from Cydia, absolutely nothing will be installed on your device, provided you uncheck the bottom box – TaiG is confirmed to be one of the safest jailbreaks ever created.
Step 4. Click the large "Start" button inside of TaiG to continue, leave your iPhone, iPad or iPod touch connected to your computer and confirm that everything functions properly (just allow 10 minutes for each stage, if TaiG appears to be stuck, refer to the above "Important Steps").
Once your iOS 8.4 device reboots, you'll be greeted by an welcome sight - Cydia! Simply launch the app for the tweak distribution platform and refer to the below note.
Important Note: Upon opening Cydia for the first time, allow the app to properly Reorganize the Filesystem on iOS 8.4; if this stage is interrupted, you may be forced into restoring.
For those of you who aren't interested in using Windows, you can utilize TaiG for Mac to jailbreak iOS 8.4 untethered. The jailbreak steps are virtually identical to the ones we've supplied above for TaiG on Windows, save the fact the the utility requires dragging it to the Applications folder prior to running it.
Congratulations, after only four simple and easy steps, you've managed to successfully jailbreak iOS 8.4 on your iPad, iPhone or iPod touch running Apple's latest firmware with Apple Music!
TaiG v2.4.3 Jailbreak 8.4, Cydia 1.1.23 Update
Update x3: On August 2nd, TaiG finally released the official Mac adaptation of their utility, which is now available on OS X as TaiG v1.0. Currently, it seems as though the Windows tool is much more stable, considering this is TaiG's first crack at developing for OS X - needless to say, use the Windows utility as a fallback if you encounter complications.
Update x2: Following several updates, TaiG has issue version 2.4.3 of their iOS 8.4 jailbreak utility, which not only corrects issues with users getting stuck at 60% but also improves the general stability of the jailbreak process. The latest version of the TaiG Untether pack is still version 2.3  (as per 'Update x1').
Update x1: TaiG version 2.3.0 was released by TaiG on July 2nd, 2015, which includes the latest Cydia 1.1.19 build and improved security and success rate when running the Windows-only executable program. Users who are already jailbroken can simply install the latest Cydia and TaiG Untether 2.3 package via Cydia - launch the app and install all available updates.
Download TaiG 2.4.3 to Jailbreak 8.4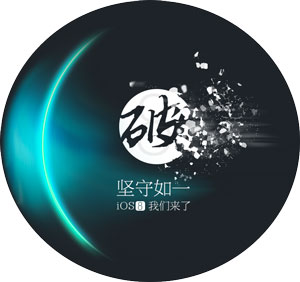 Finally, whether you're jailbroken or not, those of you interested in obtaining paid App Store apps and free gift cards should sign up for Free Apps Fast in mobile Safari to start earning quick prizes.
Thank you for both reading, and following, our newest in-depth jailbreak iOS 8.4 tutorial via TaiG. As always, we appreciate your continued support! Keep your browsers locked to Evasi0n Jailbreak for additional coverage on future iOS 8.4 and jailbreaking coverage.
Don't forget to subscribe to our Jailbreak iOS 8.4 Evasion news feed, like us on Facebook, follow us on Twitter and add us on   to be hastily notified when we publish future articles concerning iOS 8.4, the upcoming iOS 9 firmware, and all new versions of the TaiG jailbreak utility.
Archives :