iOS 7.1.1 Isn't The End Of Jailbreaking, iOS 8 Jailbreak "Will Be A Bloodbath"
iOS 7.1.1 isn't The End of UnTethered Jailbreaking, iOS 8 Jailbreak "Will be a Bloodbath" - The fact that these past two weeks have been a thrilling time to be a part of the jailbreak community is undeniable. In addition to various hints from pod2g regarding the next UnTethered jailbreak, hacker i0n1c has not only proposed the idea of an iOS 7.1.1 jailbreak solution, but also demonstrated on video that his so called 'Cyberelevat0r' utility can jailbreak 7.1.1 fully UnTethered on the iPhone 5c. Since then however, like with every year after the release and patch of UnTethered jailbreaks, the naysayers are spreading the word that the days of jailbreaking are behind us. This blatant slander couldn't be further from the truth, in addition to i0n1c's efforts to jailbreak iOS 7.1.1, other (unknown) teams of hackers are allegedly setting their sights towards the future: iOS 8. With Apple's grand unveiling of iOS 8 scheduled for this coming Monday during the company's annual WWDC (World Wide Developers Conference), matters are heating up for jailbreakers.
iOS 7.1.1 Isn't The End Of Jailbreaking, iOS 8 Jailbreak In The Works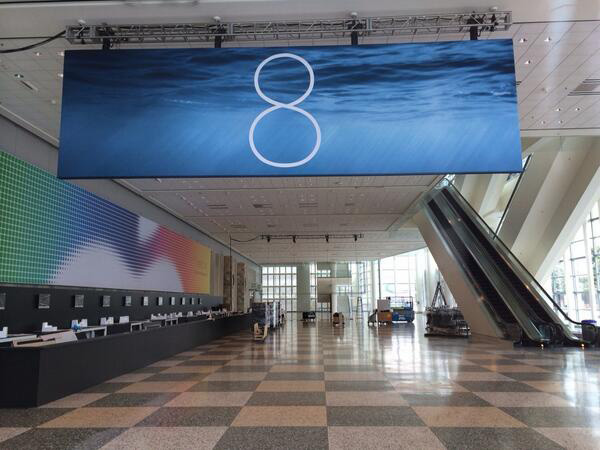 Although i0n1c has toyed with the emotions of jailbreakers by first teasing his utility and then making 'comical' (the term 'comical' is reserved for i0n1c's view alone) claims such as saying "it must tear the JB [jailbreak] community apart that there are 6 iOS 7.1.1 jailbreaks in the hands of people that will never give them out" - the hacker is still developing his jailbreak method.
The question now isn't whether i0n1c can jailbreak 7.1.1, but rather will he release a utility at all? Unfortunately, i0n1c is a loose cannon - while the hacker has unquestionably contributed to the development of numerous jailbreak utilities, he's also caused unnecessary excitement amongst the community.
At this point, it's impossible to predict exactly what i0n1c will do next. However, one thing is certain, the hacker will release an updated "proof of jailbreak" video when Apple issues the next minor installment to iOS 7.1.x, likely being 7.1.2. In fact, one plausible scenario (as ascertained from i0n1c's tweets) is that the hacker will issue an UnTethered jailbreak 7.1.1 solution after both iOS 7.1.2 is released and the hacker has an adequate period of time to test his utility and prepare it for 44 different iPhone, iPad and iPod touch models. Without further speculation, stay tuned for complete coverage on the jailbreak situation as it develops.
iOS 8 Jailbreak To Be A "Bloodbath," Good Or Bad?
On a related note, i0n1c also suggests that the "iOS 8 jailbreak will be a bloodbath" because apparently there are "at least 2 or 3 groups financed by different Chinese companies racing for release". With the evad3rs, who willingly made a financial deal with the Chinese group behind TaiG last year (that was later canceled), presumably at the forefront of these "groups," the future of jailbreaking may become very interesting to say the least.
On Monday, June 2nd, the evad3rs, i0n1c and other hackers on the jailbreak scene will get a sense of what they're up against in developing future jailbreak utilities when Apple announces and demonstrates iOS 8. During the conference Jailbreak Evasi0n Info will be teaming up with Jailbreak Tech Info (who published an article earlier that could be the first clue as to the concept behind iOS 8's new features).
This is an exciting time for jailbreakers across the globe - ensure you're up to speed on the latest developments on the jailbreak scene by keeping your browser locked to Jailbreak Evasion Info and stay tuned for live coverage on WWDC.
Thank you for reading and don't forget to subscribe to our Jailbreak iOS 8 Evasion 7.1.1 Info news feed, like us on Facebook, follow us on Twitter and add us on Google+ to be immediately notified when we publish future articles regarding iOS 8, 7.1.1, i0n1c and the future of jailbreaking.
Archives :