How to Jailbreak 8.1 Untethered iOS 8 via Pangu 1.1 One-Clic Cydia Bundle on iPhone 6 Plus, 6 iPhone 5S, 4S and iPad Air 2, Mini 3, 4 - Pangu is on fire, they've done it again, we now have a simplified jailbreak 8.1 solution. Today, ensuing a plethora of recent developments and releases, the Pangu Team released a near-perfect iteration of their Pangu for iOS 8 utility that's capable of providing an Untethered jailbreak on 8.1 for all iPhone, iPad and iPod touch models. While the group of Chinese-based hackers previously issued the first iteration of their jailbreak tool for iOS 8.1 last week, said tool was mostly intended for jailbreak tweak developers and advanced users - now, with today's release, Pangu has pushed out a utility intended for the masses. The new Pangu 1.1 jailbreak iOS 8.1 tool finally comes bundled with Cydia (the graphical user interface, and distribution platform, for third-party iOS tweaks that has effectively monopolized the jailbreak scene). Jailbreaking 8.1 on the iPhone 6 Plus, iPhone 6, iPhone 5s, iPhone 5c, iPhone 4s, the new iPad Air 2 and iPad mini 3, the original iPad Air, the iPad Mini 2 with Retina display, iPad 4, the original iPad mini, iPad 3, iPad 2 and, last but certainly not least, the 5th generation iPod touch on 8.0 through 8.1 has never been easier! Continue reading past the break for complete instructions on how to jailbreak any of the aforementioned iDevices running 8.1 completely Untethered.
How To Jailbreak 8.1 Untethered iPhone 6 Plus, 6, 5S, iPad Air 2, Mini 3, 4 And iPod Touch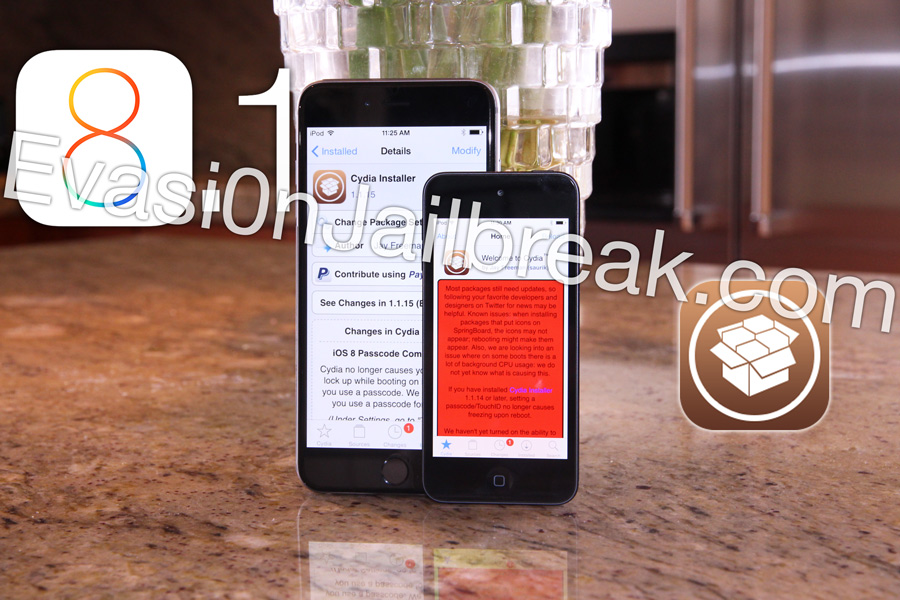 This guide will assist you in not only jailbreaking iOS 8.x, but also installing Cydia in an all-new, one-shot method employing the use of the Pangu Team's updated Pangu 1.1 utility.
As previously stated, the newest iteration of the Pangu jailbreak 8.1 utility supports the following iDevice models running iOS 8 through 8.1:
iPhone 6 Plus
iPhone 6
iPhone 5s, 5c, 5,
iPhone 4S
iPad Air 2, 1
iPad Mini 3, 2, 1
iPad 4, 3, as well as the iPad 2
iPod touch 5th generation
Jailbreak iOS 8 - 8.1 Requirements: All iPhone, iPod Touch And iPad Models
Before proceeding any further with this Untethered iOS 8 jailbreak 8.1 tutorial, ensure that you have, and complete, the following as all are necessary to ensure the success of an untethered jailbreak on Apple's latest public firmware(s).
 Any of the above iDevices running iOS 8 through 8.1 that were not updated through the Setting app's OTA (over-the-air) update option. If you performed an OTA update, follow the below prerequisite instructions. Also, ensure that your device does not have a passcode set or Find my iPhone enabled, both of which can be set back post jailbreak - this is very important.
A Windows-based PC - while Mac OS X isn't officially supported Pangu should update their utility soon. For the time being, either create a Windows partition using Boot Camp Assistant or setup a virtual machine; numerous tutorials can be found online for either option.
The Latest version of iTunes, as well as the all-new 1.1 Pangu Windows jailbreak iOS 8.1 utility, both of which can be found, and downloaded, from the download section below.
iOS 8.1 Jailbreak OTA And Prerequisite Instructions,
Which Are Crucial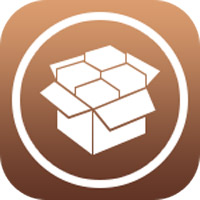 Also, as alluded to in the second step, if you updated your device through Apple's OTA update ability or you want to ensure that you don't encounter issues (and you prefer to err on the side of caution) follow the below steps to guarantee a successful jailbreak.
1. Plug your device into your computer via USB and initiate a complete backup inside iTunes.
2. Restore to a clean build of iOS 8.1 by clicking the option to perform a restore.
3. Jailbreak 8.1 following this guide and, once you've jailbroken successfully, restore from the backup that you created when following the first step.
Now, without further ado, we can continue with the steps required to jailbreak iOS 8.1 on any iPhone, iPad or iPod touch that's able to run the latest firmware.
How To Jailbreak 8.1 Untethered With Pangu: All iOS 8 Devices - Written And Video Tutorials

Step 1. In addition to, and beyond, Pangu for iOS 8, download the latest version of iTunes from our download section, listed below, to ensure that you've obtain genuine Pangu and Apple software, respectively.
Step 2. Following your download of Pangu for iOS 8 version 1.1, plug your iPhone, iPad or iPod into your PC via Apple's standard Lightning USB cable, or 30-pin connector cable for the iPhone 4s and older iPad models.
Step 3. Enter Airplane mode, a step that is fundamental to the jailbreak, and click the blue button at the bottom of the Pangu utility to continue on to jailbreak 8.1.
Step 4. Conditional - if Pangu gets stuck towards the end of the on-screen progress bar, find the 'Pangu New' app on your device's springboard, launch it and verify the developer. Upon a successful load, the Pangu utility will proceed to jailbreak iOS 8.1 without further interruption.
Step 5. Leave your iPhone, iPad or iPod touch connected to your computer, don't interface with it, and, once your device reboots, you'll be greeted with a welcome sight in what was previously a blank space on your device's springboard: Cydia.
Congratulations, after following, and completing, five simple and easy-to-unsderstand steps, you've successfully jailbroken your iPod touch, iPhone or iPad running iOS 8 through 8.1!

iCrackUriDevice's latest top Cydia Tweaks video for Jailbroken devices on iOS 8 through 8.1.
Also, while you're well on your way to enjoying the countless benefits of jailbreaking, avoid the installation of incompatible tweaks, and those that have yet to be updated for support on iOS 8.x, as they're unquestionably harmful.
Jailbreak iOS 8.1 Pangu Download Section: Pangu 1.1

1. Pangu 8.1 Jailbreak download for Windows-based PC users.
2. Apple's latest iteration of iTunes, which is required for Pangu to recognize your device and, in turn, jailbreak.
3. The iOS 8.1 IPSW, which should be used to restore to if you wish to ensure the success of your jailbreak on iOS 8.
Finally, as a concluding note, for those of you interested in earning paid iOS 8.1 App Store apps for Free, we advise checking out FreeAppLife inside of Safari on your iDevice, regardless of its jailbreak status.
Thanks for both reading and following our detailed UnTethered jailbreak 8.1 and iOS 8 tutorial. Don't forget to subscribe to our Jailbreak Evasion 8.1 UnTethered news feed, like us on Facebook, follow us on Twitter and add us on   to be expediently notified when we publish future articles concerning iOS 8.1, new iterations of Apple's latest firmware, as well as future updates to the Pangu Untethered 8.1 jailbreak utility.